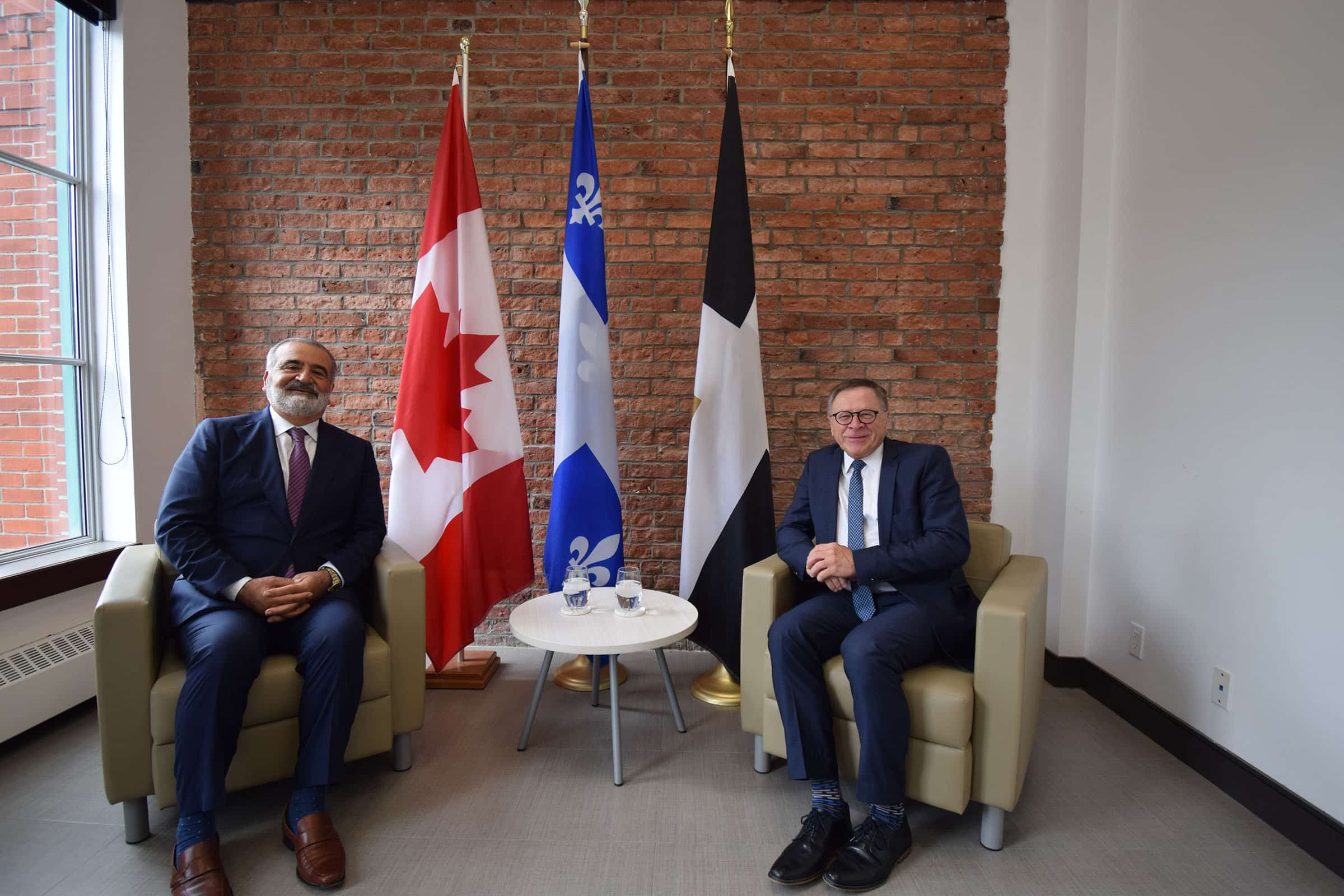 The mayor of Lévis welcomes the Damco Group
On September 19, Mayor Gilles Lehouillier met with Jamil Cheaib, President of the Damco Group, at Lévis City Hall to discuss investments totalling $800 million in the city. 
As highlighted by the Journal de Québec in an article published on November 10, 2022, this meeting was an opportunity for the mayor to meet with the Damco Group to discuss, among others, the current and future development of Quartier Sila. The complex's two phases, already in the portfolio, are only the beginning of a long-term vision, which will create a superb living environment with 1,500 rental units in the heart of the new Saint-Romuald district. 
Back to news